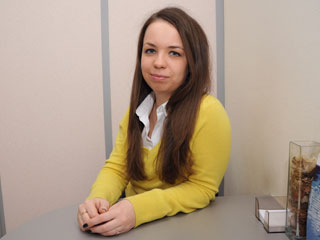 Staff shortage is experienced by most companies, but parenting skills in-house is one of the ways to solve the problem. How this is done and what methods are used for this purpose, you will learn in this article.
One of the trends of recruitment in 2015. you can highlight the education of young professionals within the company. In this article I would like to tell a little more about this process.
For employers currently one of the important methods of recruiting is the education and development of young employees. And if earlier students and alumni could be seen only in posts rather low qualification, we now see a reverse trend – the company willing to take the graduates on the above position with the expectation that in the future you can count on the growth of this man. Quite often, senior students and graduates a variety of internships in order to help you understand and choose their course of development, and also to get potential professionals. It has long been proven that this plan is much more effective to teach a young specialist than to retrain an experienced staff member.
It should be noted that from young professionals, of course, requires some mandatory basic skills such as the ability to use a computer, basic software and office equipment often requires knowledge of a foreign language. Also important skills are the ability to work in a team, self-presentation, focus on the development of both professional career and in the future, result orientation, ability to learn quickly, initiative. And, of course, nobody cancelled the elementary education and rules of etiquette.
generally, when hiring a young employee the company provides some software adaptation. They certainly are different, but they have one goal – to help the beginner as soon as possible integrate into the company team and show the results that are expected of them. In the program of adaptation may include various trainings, training courses, corporate events. Not uncommon on the first working day to the new employee attached to a mentor who throughout the day will accompany the newcomer and to acquaint him with the staff, office, talk, lunch and a break. And it is important that the new employee understands that in the future he will be an independent full-fledged part of the team and will not be such attention to his person.
of Course, some companies are quite wary to hire young inexperienced specialists, they see there the following drawbacks:
young professionals need to devote more time and attention, and this can take time and effort from other employees, as well as to distract them from their main job, which will affect the effectiveness;
the presence of resistance – young professionals tend to discuss orders, to resist them.
if a young professional is a student, it is also necessary to take into account, as will need time off and vacation to the date of the session;
risk – young people are more active than experienced employees. And there is a risk that he may at any moment to fall and decide that the work in this area is not interesting for him or move on to another company or to go somewhere.
But much larger still, the advantages and benefits of hiring young professionals:
lack of work experience makes young professionals more open to new information and flexible in terms of conduct and implement its functionality;
above the level of loyalty to the company, because they just don't know where is different;
is a strong will to experience the desire to Express themselves actively and to apply this experience;
no excessive demands for wages.
Based on the foregoing, we can conclude that young professionals in most cases are the key to the future success of the company. It is important to take a comprehensive approach to the education of young specialists – recruitment, adaptation and training, objective weighing of all pros and cons, and then the successful future together is guaranteed for the company and employee.
Tykhenko Anna

Recruitment company AVICONN

The recruitment consultant.