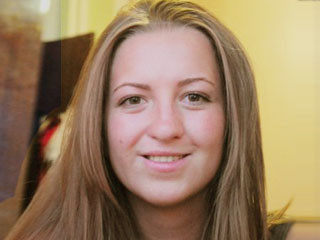 How much do we know about the profession of Veterinary Representative? What is this profession and why is it necessary?
we've All heard about sales and Medical Representatives. Know what they are doing and what is their purpose. In sales there and professionals such as Veterinary Representatives. Not the most popular, but still a very important profession. The name itself already gives an idea of the specifics.
the Veterinary Representative, as did his fellow — sales and Medical Representatives, is responsible for promoting the company's products, namely veterinary drugs and products in a certain area.
depending on the promoted product area of work varies greatly. If the promotion — food and medicine for small animals, the Representative works with the Veterinary clinics, Veterinary pharmacies and Pet stores in a particular city or any part thereof.
If his promotion products for cattle, swine, poultry, horses, the Representative can work with different farms and farms that are located in different parts of Russia. In this case, the area of work is expanding strongly and shares already otherwise.
Let's think, who can become a Veterinary Representative?
of Course, this is a man with completed higher veterinary education and experience as a veterinarian from the year. You also need the desire to work in sales and, of course, their sales skills. Basically these requirements company when searching Veterinary Representatives.
it is possible that people without proper education, but with a great desire to work in the Veterinary Representative and tender love for animals, also would do well to perform assigned duties. But if you dig deeper, you can see that it is not so.
the company's Representative is the liaison person between the manufacturer, the seller and the end user (and now it is not important whether a consumer is a person or a pet) and the product it promotes, should benefit the consumer or client. Of course, any product has its own peculiarities, its own characteristics. This is a very thin border. That'll help one another can hurt. Accordingly, it is necessary very carefully, in detail, to convey complex and, perhaps, standing in someone's life. Why we get sick or feel unwell go for help to the doctor or, in extreme cases, to the pharmacist? Why not seek advice from the seller in the supermarket or oncoming taxi driver? In this case all the same.
What else do you need Veterinary Representative? Driving license category «B». On «the two» whole territory will not pass, and if you work in the fields, much more. Therefore, most companies offer for the car. Often it is a car with a manual transmission.
that's all. These are requirements that put the company searched for Veterinary Representatives. By the way, the same position may sound like a Representative to work with clients.
of Course, companies want to find someone not only with higher veterinary education, with a desire to work and skill with sales, but it is desirable and sales experience in the veterinary drugs. This will be a great advantage when seeking employment.
Veterinary Representatives is highly in demand in the market, as the production of veterinary drugs is growing rapidly, the minds of pet owners too. The power of Pets now are given more attention as their health. Animals are now fed is not home-made food, and specialized feed, they brush their teeth examined at the veterinary doctors and treat specialized drugs.
Alena Sokolova

Recruitment company AVICONN

Consultant recruitment