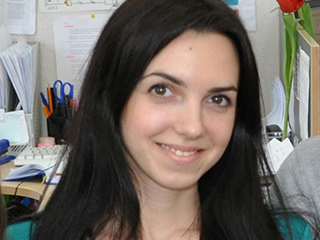 Work, medical representative, usually associated with a very large number of trips, exhausting travel and expenses. Sometimes, medprep even forgets what it looks like its working place in the office. In addition, when the expansion of the range of promoted products and activities, and the companies themselves becomes more profitable E-Detailing — remote method of sales, consulting and communication specialists.
Modern Russian pharmaceutical market is very wide and diverse. Hundreds of companies annually produce new drugs, putting millions of rubles in their promotion on classic lines and circuits — pharmacy networks and medical audience. In this situation, you need to think about whether it makes sense to resort to the usual crew representatives, as it is more costly and, in some cases, ineffective way.
come To the aid of e-detailing is the interaction of specialists with the help of remote communication.
Modern companies, both Russian and foreign, have been increasingly used in the work of medical representatives working without traveling. The peculiarity of this type of sales is that the employee works constantly in the office, and presentations and negotiations in remote mode, using modern means of communication. Thanks to this type of medical sales representative is able to provide all the information on products «online» on the screen of the gadget on the phone. As such an approach allowed us to dramatically reduce costs (for example, print media, transportation), while working with one client and to increase the coverage.
this position is eligible candidates with experience in sales, and recent graduates.
What conditions must be met by a candidate who wishes to take up the post of medical representative without traveling?
first and foremost is the availability of higher education — preferably medical or pharmaceutical
Experience in sales
Communication skills, ability to effectively conduct telephone conversations, mastery of presentation skills, good speech and good diction,
If the applicant wishes to occupy a position in a foreign company, it needs the knowledge of foreign languages, mainly English,
In the modern world anywhere without a PC, and when working in the sales of medical products is especially important.
career Prospects for this specialist wide. The development opportunity is in marketing, sales and medical Department (medical education).
also attract working conditions for professionals e-detailer. It's office work, without exhausting patrols, training and development within the company, providing a full benefits package and competitive salary.
E-detailing is a great opportunity for everyone motivated employee to start and continue a career in a large pharmaceutical company!
Kovalchuk Tatiana,

Recruitment company AVICONN

Consultant recruitment