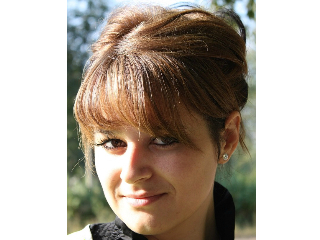 Work is the place where we spent half of his time, and his lion's share, so it is very important competently to approach to her search. The process is complex and energy-intensive. To some extent, the job search is the same work.
If the map search, you can further specify your requests.
where to begin?
1. First we need to analyze their skills, interests and Hobbies. I.e. to make a personal card.
shall Describe on paper their strengths and weaknesses, both in personal and professional terms. It is important here to use and education, including a variety of courses, write their hobby. Identify all aspects that are important for You. For example, the work schedule, the initial and subsequent level of wages on which You would like to exit with the desired skills, knowledge, and other features that will help or hinder. If you already have some experience, it will be much easier to note the pros and cons. Use, all factors that help to determine Your «ideal» job.
based On this information we can conclude about the work that would fit the most. If any interests, will be useful in their professional activities, it will be doubly valuable.
2. Next, determine with the sphere of activity. As a cheat sheet can use work sites. Here you can find an extensive list of fields and positions, and at the same time to analyze the most popular.
wages of course one of the main aspects in the selection of vacancies.
3. Resume. It may not be one. If You are interested in several positions with different requirements, respectively, and the summary should be several.
Before placing summary test it carefully. Some of the most common mistakes in spelling, excessive «originality», verbosity.
the Employer does not need to know about Your acute sense of humor or skills that are not useful in their professional activities.
Some of the search options:
work sites;
recruitment agencies
printed resources (Newspapers, magazines, etc.)
direct appeal to the employer (mailing resume to the company you are interested);
the social network (linkedin, VK, etc.)
the employment center.
These methods are the most common when looking for work.
4. The achievement of the goal.
so, You decided which field and position. Don't lose the pace, strictly go to the planned purpose. Regularly check the updates, maybe that'll get lucky and You will see the announcement of the dream job. Safely connect their loved ones. As they say «language to Kiev», so why not use your contacts acquired over the years? Show persistence and patience in achieving your goal.
How long can keep looking for work?
unfortunately, it is influenced by many factors. For example: Your level of activity to achieve the goal, the situation on the labour market in a given period of time and so on. Luck and faith in your hand does not hurt.
I Wish You success!
Daria Kuraev

Recruiting company AVICONN

The recruitment consultant.