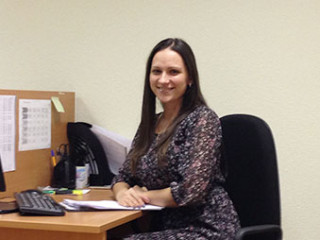 It seems that the career is going to rise. You are in demand and finding a new job makes no sense. But go year after year, and all of You in the same position and probably with the same salary. And sometimes there is a sense of neozelandese. If You get it, you should look around? If there is, what more promising place, but to another company?
In this article I would like to recap a personal experience in a recruitment Agency and to provide guidance to candidates who currently are not in active job search.
Recruiters often face difficulties in finding really suitable candidates on very attractive position in the labour market. This is due to the fact that highly qualified employees are rarely actively looking — usually it is those candidates who have long and successfully been working in the same company and try not to advertise your resume.
Trying to escape the constant attention of recruiters and representatives of your company, potential candidates have close access to your resume on job sites, changing phone numbers and emails, limit access to social networks, leaving, so to speak, into the shadows. On the one hand, this is justified, because at the moment the company all right and ahead seems to open career prospects.
But it may be and so that really worth the offer will pass you by while you wait in your company, blocking summary. Imagine, you are still a medical representative, specialists such as You on the pharmaceutical market, and therefore, at this time, the coolest position in the company will be closed not your candidate. However, at this stage of your career it is important to begin to build your personal image in a professional environment.
That is why we would like to offer some recommendations to potential applicants that wish not to lose a coveted position.
First, be open — no, not for all of the offers on the market. If you decided to close Your resume, choose occasionally (1-2 times per month) view jobs on the market. It is also a kind of understanding of the staffing situation in the market in which you are working. Closing summary from employers, update relevant information in it and respond only to the interesting position.
Create high-quality and full profile with detailed description of experience, achievements, key skills and competencies in professional social networks Linkedin, Professionals.Roo, My circle that will considerably expand the range of interesting proposals. There is no need to take any additional actions, you are already open to prospective employers, in this case, nothing indicates that you are in search of work. Don't forget about social networks for communication: indicate company name, title, or although the activity of the company in which You work in networks Vkontakte, Facebook, etc., do not block access to the writing messages.
we Also recommend to join the professional community. For employees of pharmaceutical companies, for example, is a site Мedpred.ru, Рharmprofi.ru etc. Be an active blogger, and advocate the role of an expert.
it is Important to actively cooperate with recruiting agencies — socialize primarily with them. Remind about yourself periodically, reporting the current state of Affairs in the present work, in response to distribution of vacancies, and encouraging candidates at inopportune position for You. Win the loyalty of recruiters. Staff recruitment agencies know all the details about vacancies that you see on the websites. Cooperation with employment agencies will allow you to consider only really suitable jobs and to save time. Knowing your needs, expectations and wishes for the new job, the recruiter will contact with you in case of suitable vacancy.
And also see the most interesting current vacancies in the pharmaceutical market on the website of a recruitment Agency AVICON.
If long-term work with a specific Agency that you trust the most, you will be your personal career consultant, then this will definitely be the key to your professional success. Because this specialist will be able to realistically assess your chances for the position to give the necessary guidance, may contribute specifically to your advancement.Attention! Approach the consideration of proposals carefully, deliberately. Don't allow the situation to rejection of offer. Otherwise, you can lose not only the opportunity to work in the company, the offer which had been refused, but the loyalty of the Agency. Next time, you can hardly call one of the first.
And of course, aerobatics — if early in his career you decide the range of companies in which You would like to build a career, and intend to make efforts in their direction. In the process of professional activity meet with the decision makers in these companies, pin contacts.
a Successful career!
Elena Whisper

Consultant recruitment

Recruitment company AVICONN