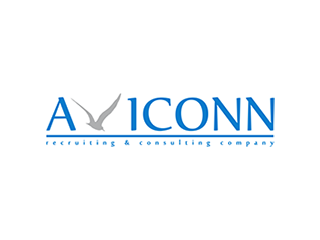 Read some summary tickles more than humorous stories, someone accidentally admits comic typographical or stylistic issues, others deliberately add to my resume of humor.
We in no case do not want to offend anyone, just believe that it is important to reiterate the importance of checking each phrase included in the summary. And also note that the sense of humor is a wonderful personal quality, a number of creative occupations involve some nesobrannosti write your resume, but with all that in every joke there should be only a joke.
Suggestions for future work:
the Desired position: Managing «EXCELLENT» by the company without «brakes».
position applied for: Good.
Good brain in search of interesting work.
Dream about working with talented People (decent pessimists).
Looking for a job as a Locksmith for repair of all (possible options according to your desired abilities revealed by You over my probationary period).
Place of work within walking distance of the metro station. Only interested in a metro station which can be reached direct from the hay (or Your bibika — only rights to extend it).
Payment — what to pay? Respected themselves leaders, their work should not pay much he earned and how much he needs for life and not to exist at this time. Head with large letters will always find where to make money, without prejudice to the welfare of subordinates.
Education:
learn, you live, and the fool will die
In 1991, he enrolled in the Institute of Commerce, faculty of management and production management. Was able to spend a year and a half.
Experience:
Made two rooms Newspapers with a budget of 50,000 and 20,000 thousand Prepared the ground for the third issue with the budget 150000 — wanted to break records. But didn't want to continue… (time: 3 months).
did everything for everybody, and got 10 000 per month, and soon the dismissal caught
Place of work — shop office. Position: Cashier — nosebridge. Responsibilities: Advised what are pens: blue, green, black, red…
Responsibilities: Giving answers to questions.
recruitment Manager at recruitment Agency, conducting Dorogov, search and recruiting, interviewing cassatella, psychodiagnostics.
Place of work: One very large it company in the city. I very much did!
Responsibilities:
At the last place of work there is nothing new learned.
Work in the Russian stove who want one will do (Baker).
Unquestioningly obeyed the instructions of their superiors, and was in good standing.
child:
I «ran» and had to curl (the gene. Director grocery store).
self-destruction due to the introduction of licensing.
elimination of the Director.
the Crisis of the genre.
do Not make the salary is not equal to the duties, stupid and deaf leaders.
skills:
About me:
don't drink,don't smoke,don't curse, And I Cat Muuuuuch=)
Little education?, but practice a lot. Photo no, but I am beautiful!!!
good communication Skills — I am so sociable that no farther, as the cable is simple.
Stress — I am calm like an elephant. Ability to work in a team — I am very command, directly born commander.
Not a fool.
Like not stupid (I think so)
self — gift, Home and work I love. Head my hands I help.
in General, life is hard but fortunately short thing.
Yes disease : CPD (Hereditary Petersburg worker — and therefore has an opinion) , allergic to fools and scoundrels .
For «particularly» gifted — appointed white witch alien during my kidnapping them.
Samodelkin.
NOT PODKOREN!
Some I consider it boring, others funny, I always smile and look like an idiot, but a very clever fool and understand it all.

About yourself modestly: not «hose», don't fool your hands «grow» from where it should be.

And negative qualities awfully hard to Wake up in the morning (night is the ideal time, but at this time there), do not tolerate negative attitudes in my direction, especially cry (sometimes you need to read, but can shaswati or be offended), a rare lack of punctuality due to heavy wakefulness and an old car.

Naturecom work, but not for long. «Fools to help start, sandoricum will be» Beria. Very afraid…
most afraid of envy.
Have an old Tank and respectively right CATV
Pathological perfectionist.
Thick, but at the same time elegant and neat as the French bourgeoisie at the beginning of the 19th century
Not married, but has a young man (very good)
currently free.
Interests:
Hobbies: family, computer.
Hobbies: son
Have a cat (Bolinas) and a small dog (toy Terrier), visiting the club «Name»
Interested in a major catastrophe of mankind (the Great fire of London, Kyshtym accident, Train accident near Ufa, etc.)
THERE is a NEW HOBBY — the MEDIUM IS the MASSAGE by SNAKES. ( An EXCELLENT AND AFFORDABLE TOOL FOR THOSE WITH a TASTE FOR LIFE and wants to stop being afraid ).
Collect currencies from other countries
Recommendations
don't remember.
Can provide recommendations from their partners.
Sometimes applicants complete your resume directly to the employer, a cry for help, and even threats, depends on the duration of job search.
Wait for the employer (as the Prince).
Lord, hire me already.
For negligence in summary, I apologize, I just are looking for a JOB, not the man.
Experience there, ready for any kind of training would be where and with whom.
it's Hard to close the sales, isn't it? Today is Your day!
If You ask «to bring to the interview a » business plan» — that, of course, will capture only after 100% prepayment.
If You are invited for an interview to resent written here or to see who is the «egghead» wrote — I sincerely advise you to leave my resume.
I am Happy for those who are in the subtext could see : humor , sarcasm , flattery and sincerity, desmuslin , additional information, values and respect for People who can afford to give work to others Prinoshu apologize for the wasted time of Your life on me , reading this.
Understanding how kind words and wishes will be . As the white witch — anything you wish in my address — will triple and will direct You to reciprocate through a parallel world. May God grant you all good health. !
Alexandra Kozhemyako

Consultant recruitment

Recruitment company AVICONN