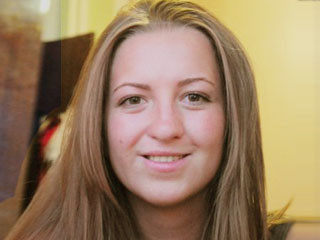 The Internet is full of tips on how to turn your hobby into high-paid job. For a couple of minutes you can find a lot of books, lectures and advice «experienced». Read and envy takes! What about me? What I worse? Over in my head favorite activities, and scratching their heads over how to use them to learn how to earn.
First you need to stock up on a lot of patience and willpower. At first, the results may not be so bright and promising, in our dreams.
First of all you should understand what you want? To work with a hobby or to turn it into a regular income?
In the first case you combine business with pleasure: to spend time with pleasure and earn money.
In the second case, get ready to give your hobby almost all his free time. This does not work in the office from 9 to 6. You plan your working day and the daily routine, but at the first stages of life your case, as a little child, will require much effort and energy.
So, where to start?
If you decide to work with hobby — think about what you like to do? What gladly pay a few hours a week? Love to shop, beauty salons and clubs? And likes to play computer games or to write programs? And suddenly you cool paint and write articles? For all this you can make a good income. Ways — weight. Many companies are willing to pay you for your conducted with pleasure.
If you love shopping and clubs — try yourself in the work of the Secret Buyer. There are companies that will gladly offer to pay your manicure or purchase in Gum for reliable information about the work of the employees or the institution as a whole. Agree, not bad!
Spend a lot of time in computer games? Variants of earning too much. Surely you've heard about earning through online games. On the sales of virtual items or through the game stream can make good money. Also do not forget that the Internet is not in place and developing, helping gamers to earn more and more.
Do you like to draw or write well texts? Great! For you too proposals are not enough. You can post examples of your work with the offer of cooperation on the Internet, you can submit proposals directly in companies, agencies, publications. If decent work is no demand, it will not remain. By the way, not so long ago the government of Moscow invited a group of writers for a good reward to write a series of graffiti in the city.
If you have seriously decided to turn his hobby into a well-paid and regular income — you need to plan. What we want to do? How and where will we do? What I want to achieve, and in what time frame? If the planned investments — make a financial plan.
The plan is ready. What's next? Further — start plan to implement. The main thing — remember the patience. It will need a lot.
One of the important points at the initial stage — to make themselves known. Whatever delicious pies we do not baked, no matter what fun events are not satisfied, nobody knows it, if we do not tell. Best of all, as a rule, works word of mouth. Establishing communication with neighbors, relatives, talk about your endeavor beautician/dentist and after some time will know about us half of the city. Perseverance and positive attitude is everything. Also do not forget about the Internet. Through various blogs, forums and social networks, you can find future clients or customers.
Currently, tens of thousands of people earn their Hobbies: sew toys and clothes, bake cakes, entertain and teach children, are engaged in repair and decor, open online stores, bakeries, and schools. This list can be continued endlessly.
I think there is a mass of evidence that anyone can find something to their taste and earn them a living, if you have the desire, commitment and positive attitude to life.
Alena Sokolova
Recriutment Consultant
Recruitment company AVICONN